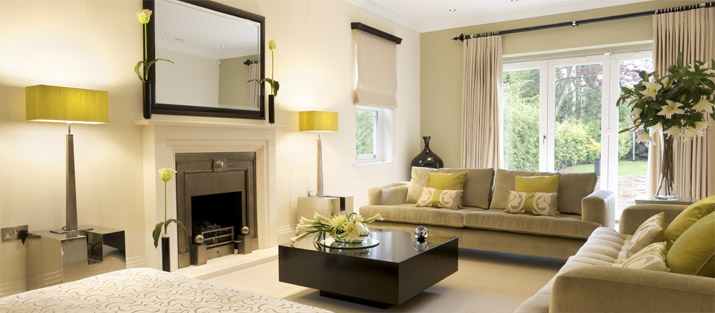 HOME AUTOMATION
Enter your home and have the temperature set perfectly for your arrival? Have the lights go up as the sun goes down? Unlock a door via your smartphone? You bet! Honeywell can help you bring your home to life with a customized solution that can work with your lifestyle and budget and grow with your changing needs. Make the most of your home by taking control.
THERMOSTATS
Honeywell's Z-Wave® enabled thermostats can automatically adjust every time you arm or disarm your security system. You can design customized scenes and schedules for comfort and energy savings, or control your thermostats on-the-go via your smartphone. Precise temperature control provides better comfort and fewer temperature swings. You can also create lockouts to keep temperature limited to a minimum or maximum setting—ideal in homes where children may attempt to adjust the thermostat.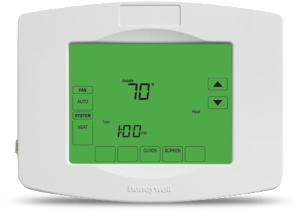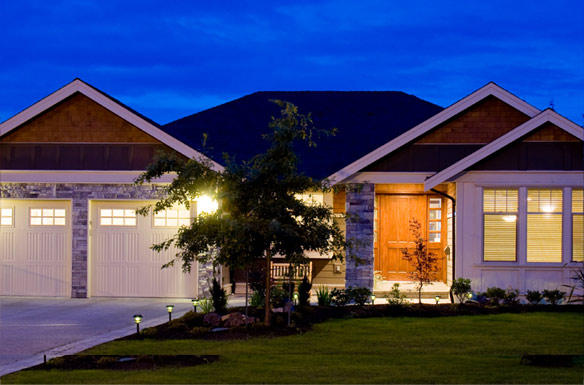 LIGHTING
Turn select indoor and outdoor lights on or off automatically every time you arm or disarm your security system. Tell your system to turn one set of lights on 30 minutes before you get home from work and turn another off an hour after you've gone to bed. You can program scenes and schedules for ambience and security, and control your lights from any remote location.
LOCKS
Did your kids forget their keys again? Have a neighbor stopping by to drop off a package? Unlock the door from the comfort of your office—right from your smartphone or PC. You can also have the doors lock and unlock automatically whenever you arm or disarm your security system, set scenes and schedules for added safety and convenience. The possibilities are endless!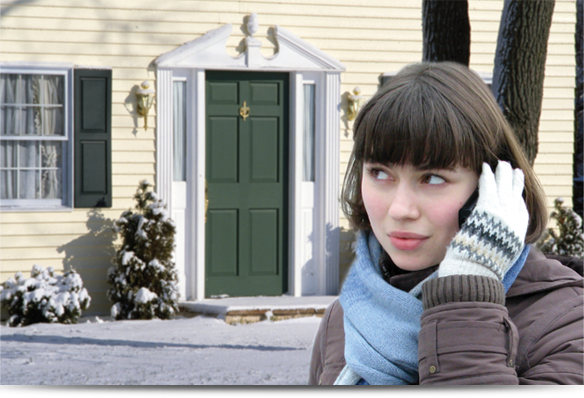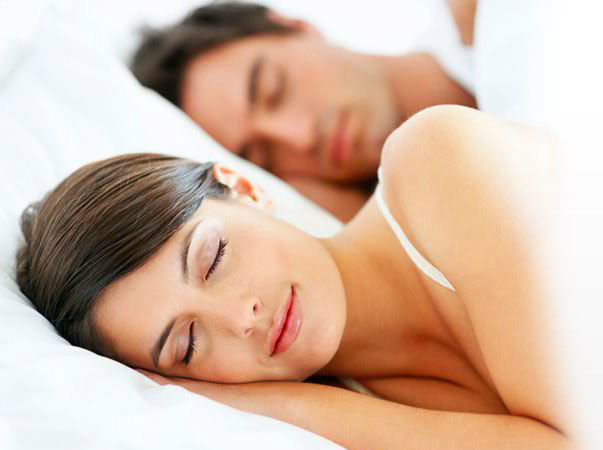 SCENES AND SCHEDULES
Creating scenes and schedules can enhance your lifestyle and help you save money and energy without any change in your daily routine. A "Goodnight" scene could entail having the doors lock and the lights shut off when you arm your security system at night. A schedule might be created to have the porch and hallway lights on and the thermostat set to a specific temperature an hour before you leave the office so you arrive to a comfortable, well-lit home.
CAMERAS
You can view cameras around your home on touchscreens, televisions, tablets, smartphones or PCs. Keep an eye on your kids and pets, screen visitors at your entranceway and view activity occurring around the interior or exterior of your home whenever and wherever you want.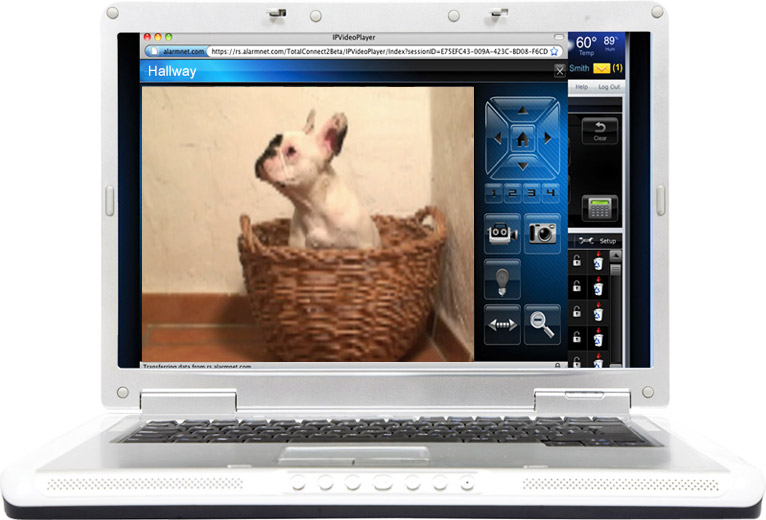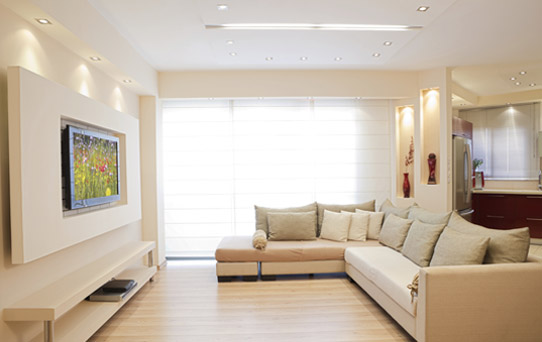 SHADES
Operate the shades in your home for ambiance, privacy and security by raising and lowering them at specified times. Automated shades make it easier to access skylights and other hard-to-reach windows above sinks, counters and bathtubs or in high foyers. They're also an ideal way to reduce glare and help protect furniture, floors, carpeting and artwork from the damaging effects of direct sunlight.
Ceiling FANS
What could be cooler than Z-Wave® enabled control of household ceiling fans? They can be automated to turn on or off when you arm and disarm your security system, programmed for specific times, work in conjunction with lighting and more!

Security systems
There's a Honeywell security system for every lifestyle, budget and need. And they do more than keep you and your family safe and secure…they give you peace of mind and can even keep you connected to your home wherever you are. Our products are easy enough for every member of the family to operate, providing a level of simplicity and convenience you'll really appreciate.
Testimonials
Amazing service!! I feel much safer at my house with the new and improved security system professionally installed. Would definitely recommend
Patrick Tsang

Excellent staff, very friendly and a pleasure to work with. Sal took the time to explain everything and made sure we were comfortable using the system. Highly recommend Security Pass to anyone in need of a security system installation.
Zia Khan

Sal of Security Pass took care of all my security needs. Very professional and knowledgeable.
Tony Biagi

Knowledgeable and quality service all round with wide range of products to suit all your needs and budget! No doubt that I would refer Security Pass to my family, friends and clients!
Chris L

When I opened my new location, I hired Security Pass to install my Alarm System and Surveillance Cameras .  Sal met me on site and provided a detailed security proposal.  Once the work started Sal and his team were on site in a timely manner.  Thanks to Security Pass I can now manage my business from my smart phone anywhere in the world. All work was performed on time and on budget. Security Pass is a very reliable company to deal with and I would highly recommend them to anyone. Chris S, Markham

Many thanks to you and your very professional team who helped make this difficult process seamless and easy. A+ Company.

Bob - Toronto