Card Access Control
Access Control System:
Whether you have one door or thousands of doors across the globe, Security Pass can design an access control system for any size business with any set of requirements to increase the safety and security of your building. Access control enhances security that traditional keys cannot. By eliminating the need for keys, which are easily lost or duplicated & disappear when terminated employees fail to return them. By using our access control badges or fobs instead, you can quickly & conveniently adjust or delete privileges any time an employee's status changes. Avoiding the annual expense of re-keying a facility is just one of the many financial benefits you will accrue from investing in an access control system.
Cloud Based Access Control:
When you install a cloud based access control system that provides reliable, real time access control to your facilities. You will be able to perform tasks like open doors, set schedules, print badges and see who's in your building with just a few clicks over the internet from a Web browser or smart phone anywhere, anytime. Cloud web hosted systems eliminates the need for a dedicated PC, software installation, and all backups, archives and upgrades are all handled by the data center. For more information please contact Security Pass 416-575-6494
Managed Access Control:
Managed Access Control is a security solution that is customized to your specific needs enabling you to focus on your core business instead of learning and maintaining a door entry/exit system. Security Pass qualified staff will take care and work with you to design a Managed Access Control (MAC) system around your needs including: Installing your hardware, managing and overseeing your system, performing upgrades and backups, maintaining the database, creating customized cards and reports and remotely controlling your system. With the Security Pass MAC system you can rely on us to manage and maintain your cardholder database while a convenient web interface gives you all the details of who; where and when. Alternatively, you can use Security Pass's web site to manage your cardholder database yourself. With Security Pass service you will be alerted to any security issues and Security Pass can respond to those issues by remotely locking doors and disabling cards, so you don't have to.
Benefits of Access Control:
* Restrict access to sensitive area such as server rooms, storage rooms and personnel.
* Generate reports of who entered where and when.
* Allow temporary access to specific areas while the rest of your business is locked down.
* Eliminate the need to re-key your building whenever you experience employee turnover.
* Program time and areas for authorized employee access
* Provide a safer working environment.
* Lock and Unlock doors on a specific schedule.
* Remotely administer and control access immediately to multiple facilities through one efficient interface; saving you time and money.
HID iCLASS SE CARD READERS
iCLASS smart cards and readers make access control more powerful, more versatile, and most important of all, offers enhanced security through encryption and mutual authentication. At the same time, iCLASS is user-friendly, delivering the convenience, affordability and reliability of proximity technology for which HID is known worldwide. The communication between an iCLASS reader and card is encrypted using a secure algorithm so the transaction between the card and reader cannot be "sniffed" and replayed to a reader. The encryption protocol uses a combination of diversified keys, unique 64-bit card serial numbers and mutual card and reader authentication.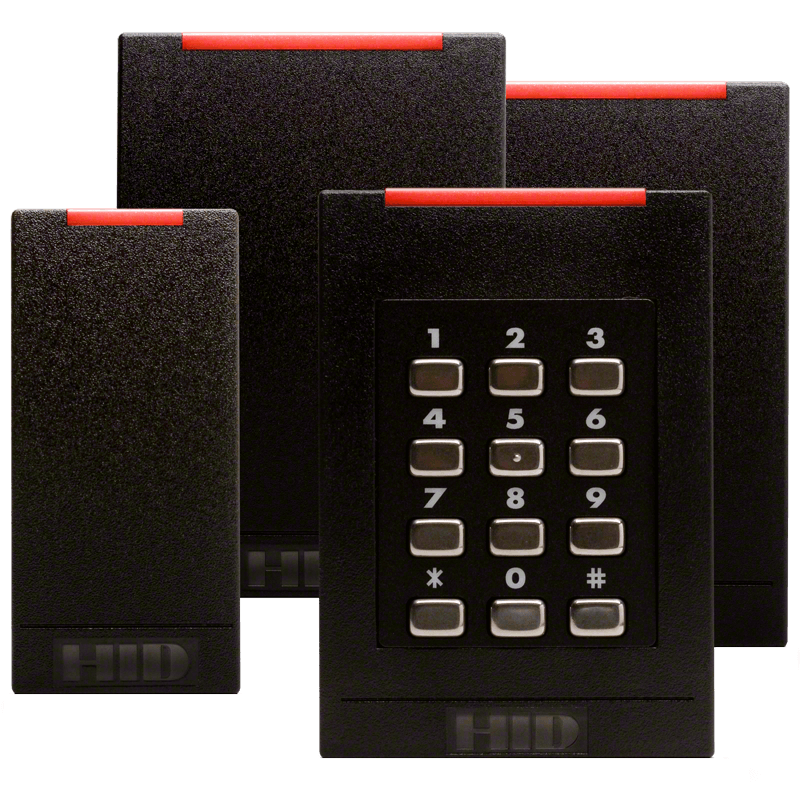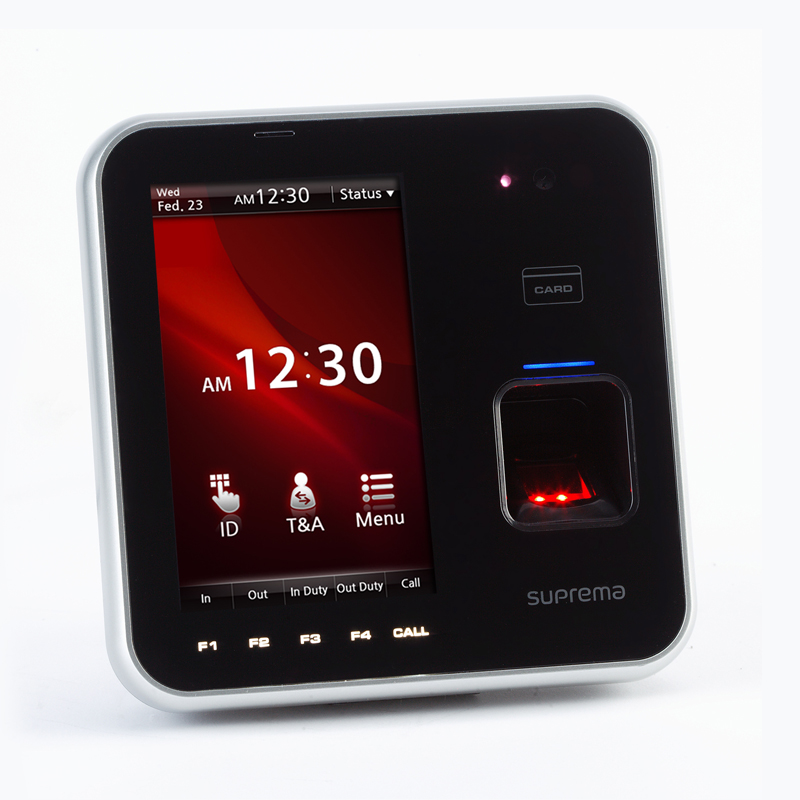 BIOMETRICS
BioStation T2's TCP/IP connectivity offers extra flexibility in designing your security system while reducing cost on installation and maintenance. Compared to conventional access control system, IP access control system provides lower cost per door with less wiring and the utilization of existing network infrastructure. BioStation T2 also offers PoE(Power over Ethernet) and WiFi to further enhance its extensibility. The PoE feature enables simpler wiring and lower installation cost. On the other hand, users can also choose to connect BioStation T2 with a WiFi interface to enjoy the benefits of faster installation with significant cost reduction.
TIME & ATTENDANCE
With Security Pass your business can now easily track your employees' time and attendance (T&A) with just the touch of a finger. Biometric fingerprint is the most accurate way to collect employee time and attendance information as it is uniquely linked to each employee and cannot be shared, lost or stolen. The latest biometric technology advances have now made this surprisingly affordable and popular for your small to medium size business. Call us now to learn more about how Security Pass can help you benefit from our One Touch Time & Attendance solution.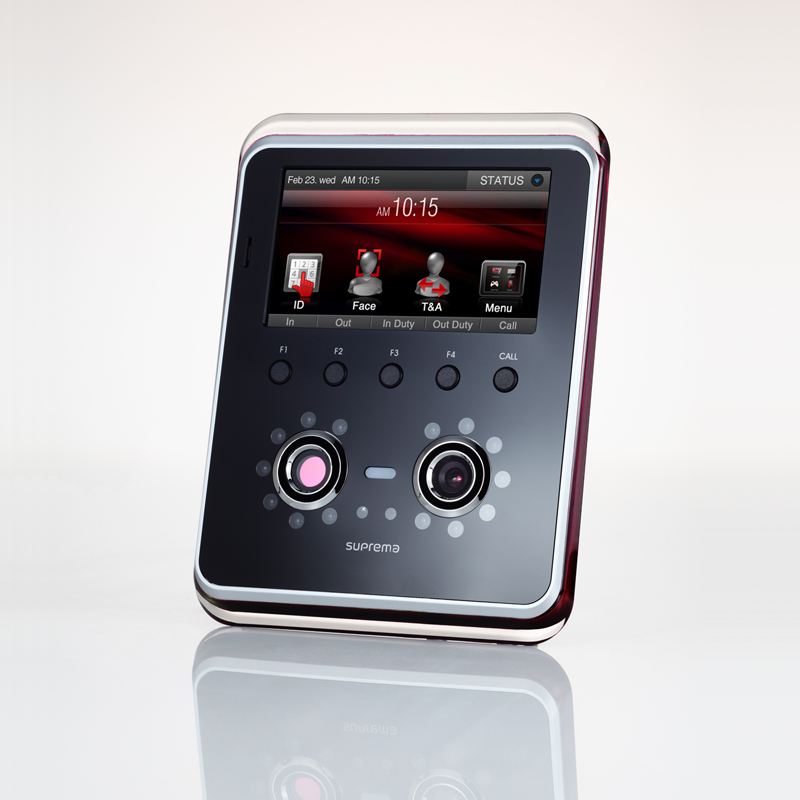 Elevator Access Control
For many mixed-use and multi-tenant facilities, it is not appropriate for everyone to access each floor of a building. With elevator controllers you can limit card holders to access only the floors that they need to be on, creating greater control over your facility. Security Pass will install elevator controllers that are programmed and managed with the same system that controls the doors, making it easy to implement elevator access into your building. With two types of controllers available, for either 1 cab or 2 cabs, elevator control has never been easier.
VISITOR MANAGEMENT SYSTEM
In many environments, visitors are still asked to enter their information in a paper log book. While this method is perceived as quick and easy, it provides little security and leaves visitor information available for anyone to see. To address these issues, HID Global's EasyLobby® Secure Visitor Management solutions allow organizations to automate the entire process of registering a visitor, printing a badge and capturing detailed information in seconds by simply electronically scanning an ID (such as a driver's license, business card or passport).
Security systems
Access control systems allow you to control what access your employees have to your building, as well as when they have access. Access control systems integrated with our video monitoring systems also allow you to physically see who walks into your building. You will never be left wondering who your employee brought with them into the warehouse.
Testimonials
Amazing service!! I feel much safer at my house with the new and improved security system professionally installed. Would definitely recommend
Patrick Tsang

Excellent staff, very friendly and a pleasure to work with. Sal took the time to explain everything and made sure we were comfortable using the system. Highly recommend Security Pass to anyone in need of a security system installation.
Zia Khan

Sal of Security Pass took care of all my security needs. Very professional and knowledgeable.
Tony Biagi

Knowledgeable and quality service all round with wide range of products to suit all your needs and budget! No doubt that I would refer Security Pass to my family, friends and clients!
Chris L

When I opened my new location, I hired Security Pass to install my Alarm System and Surveillance Cameras .  Sal met me on site and provided a detailed security proposal.  Once the work started Sal and his team were on site in a timely manner.  Thanks to Security Pass I can now manage my business from my smart phone anywhere in the world. All work was performed on time and on budget. Security Pass is a very reliable company to deal with and I would highly recommend them to anyone. Chris S, Markham

Many thanks to you and your very professional team who helped make this difficult process seamless and easy. A+ Company.

Bob - Toronto